WireGuard installation & set up
1) Download the WireGuard:
2) Launch the WireGuard installation by double-clicking the downloaded file.
3) Once the installation is completed, the following window will appear: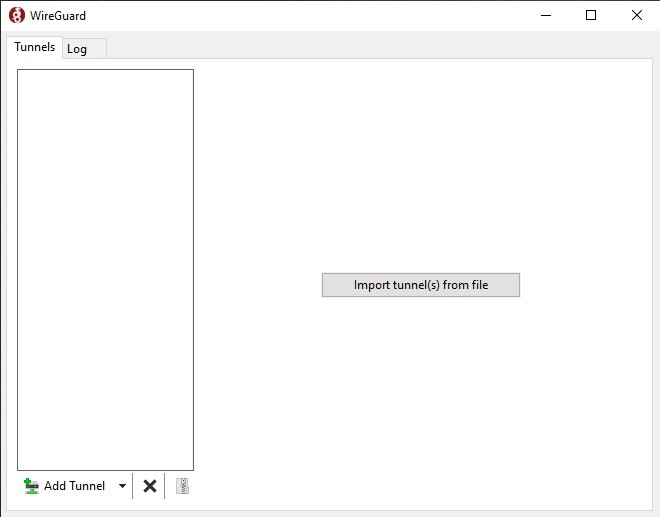 4) Visit the Le VPN client area HERE. In case of multiple subscriptions please choose the one you wish to use.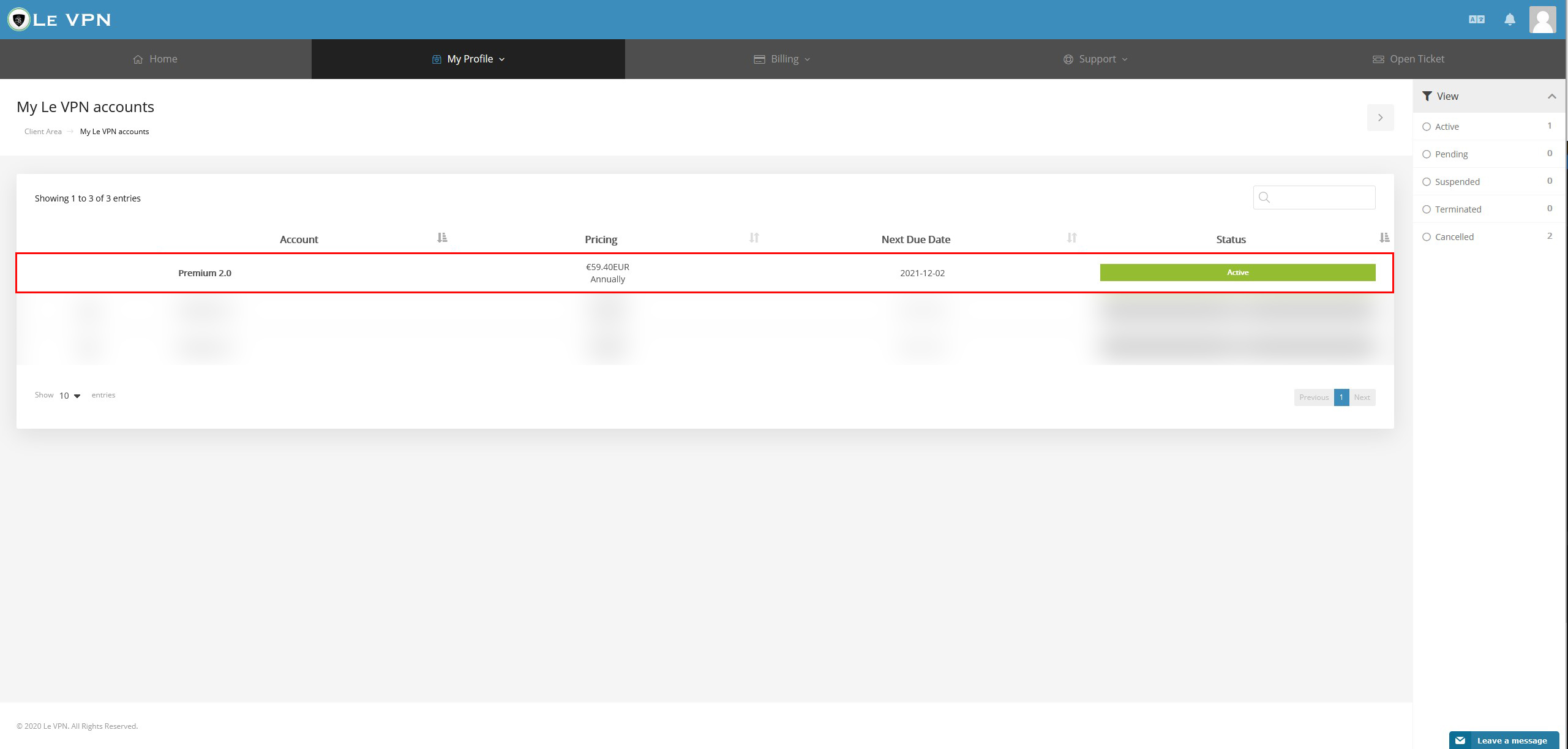 5) On the right side of the page, you will see your WireGuard details: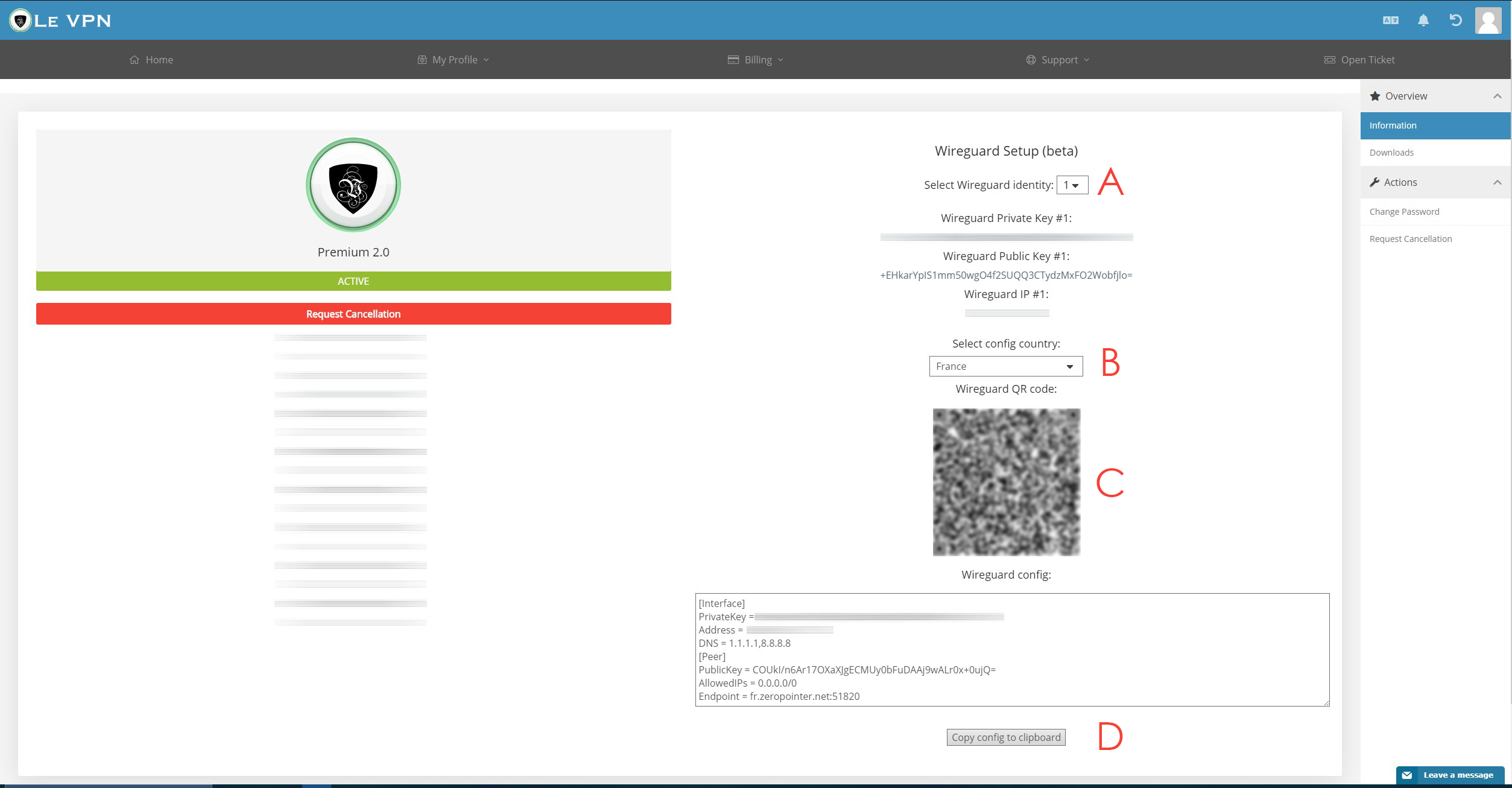 A. First, select one of your 5 available identities. Please keep in mind that one WireGuard identity can have only one active connection to any server. For simultaneous connections to the same server please use different identities.
B. Select the country you want to connect to.
C. QR Code is only used for Wireguard installation on mobile devices (you will not need it for Windows).
D. Click on the "Copy config to clipboard" button, and then paste it in the "Add a blank Tunnel" option of the WireGuard app. Save the connection.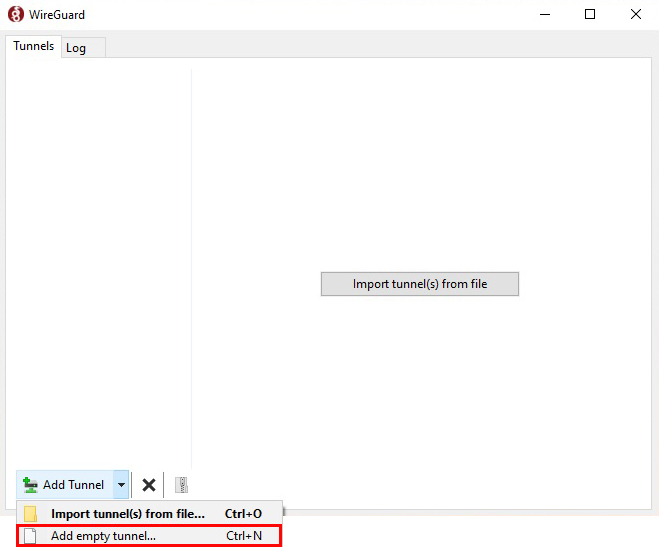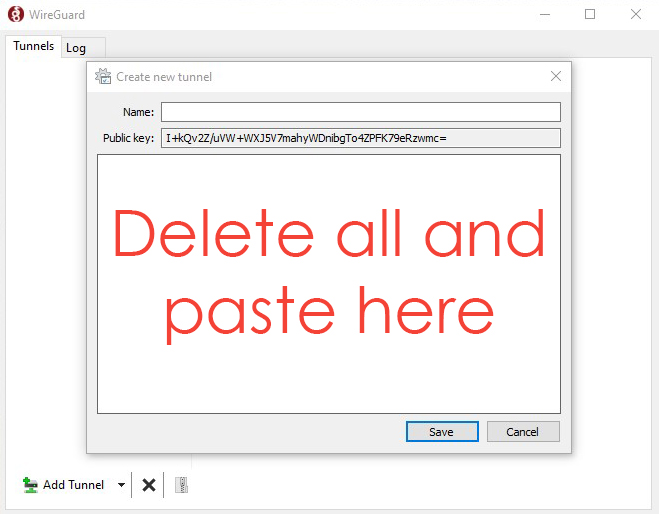 ---
Connecting
1) To connect, or disconnect your Le VPN connection, open the WireGuard application, and click on the "Activate" (or "Deactivate") button.
If you need any further assistance, please contact us via Live Chat or submit a ticket to our Support team.