Two-factor authentication (2FA) is the second layer of security to protect your account. We recommend you to enable this option to increase your safety.
Once you've enabled 2FA, all your future logins into our client's area will require you to enter your account's password (First Factor) and an authentication code (Second Factor).
To enable 2FA, please follow the steps below:
1) Login to your account's security page via this link.
2) At the Two-Factor Authentication page, choose "Click here to Enable".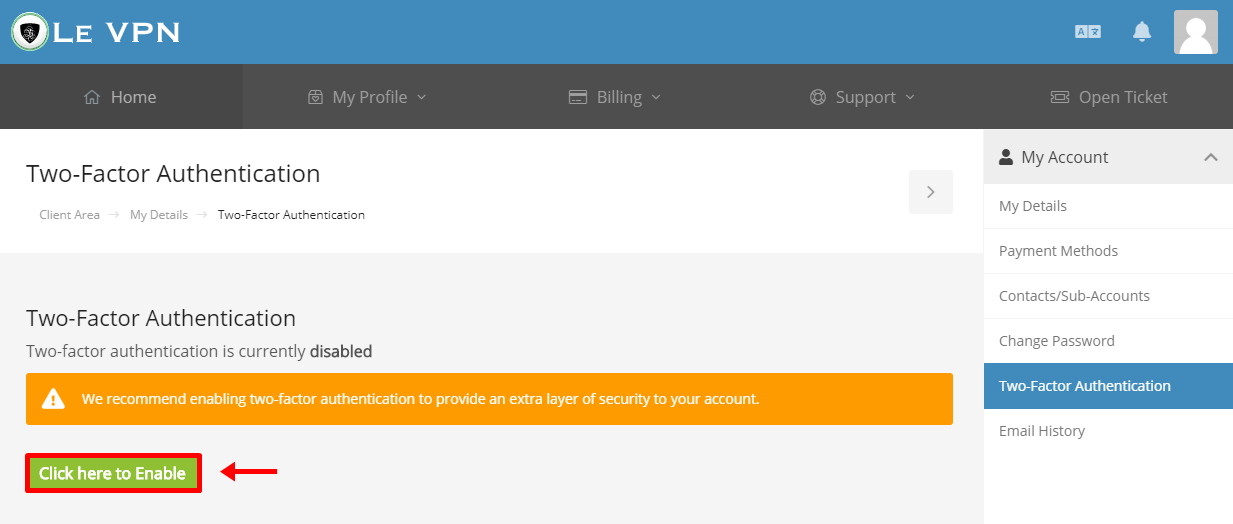 3) Now, click on "Get Started".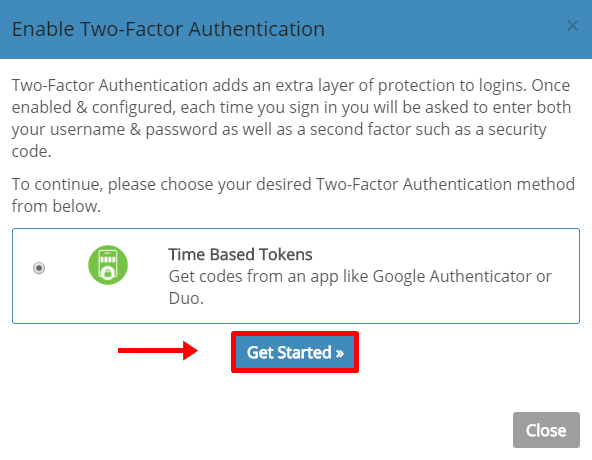 4) Next, you will need to connect an authenticator app to your account. To do this, we recommend that you download "Google Authenticator" on your device which can be found at the link(s) below.

5) Once you've downloaded the authenticator app, please launch it and scan the QR code that you see on your screen. You will then be given a 6-digit authentication code which you will need to enter at the 2FA setup screen and click on "Submit".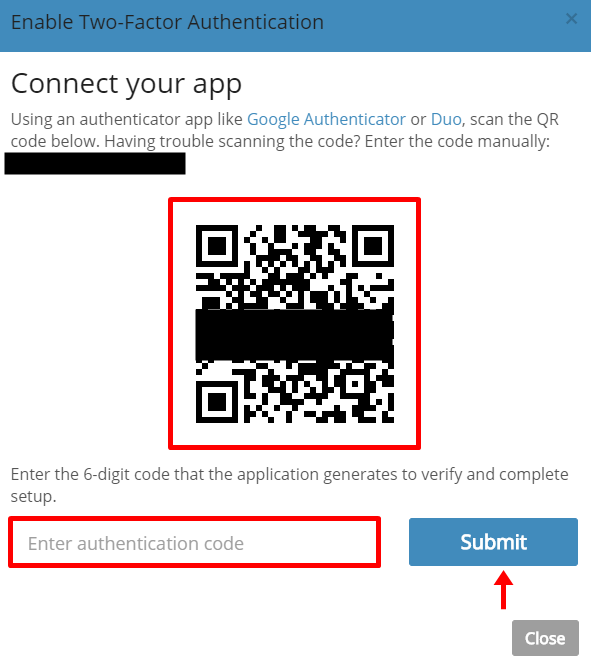 6) If everything goes well, it will say "Two-Factor Authentication is now enabled". We highly recommend that you take a screenshot or jot down the Backup Code given to you and click on "Close".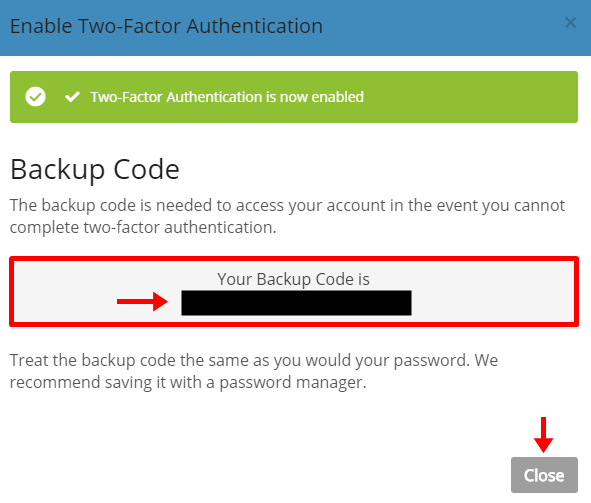 That's it! If you login to your account now, you will be asked to enter the Two-Factor Authentication code which you can get from the authenticator app that you've installed on your mobile device.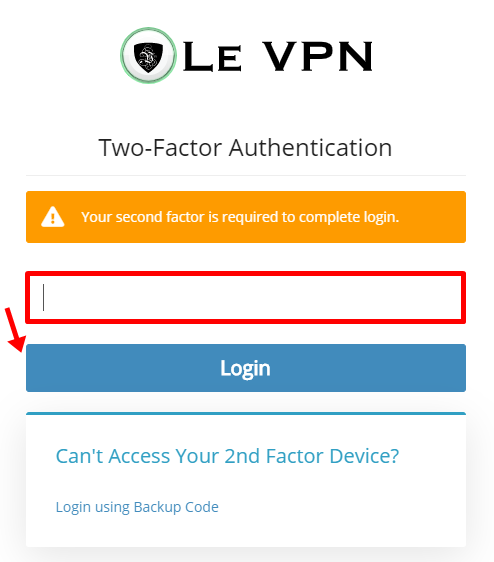 If you need any further assistance, please contact us via Live Chat or submit a ticket to our support team.