New OpenVPN configuration files
We have made some important changes in our OpenVPN configuration files and we need you to follow a few easy steps to update them on your side.
You can either update your current configuration files with the tool we made for this, or you can delete and reinstall these files manually.
---
Updating your already installed files with our dedicated tool
1) Download the "macupdate" archive HERE. The download should be visible in your "Downloads" folder.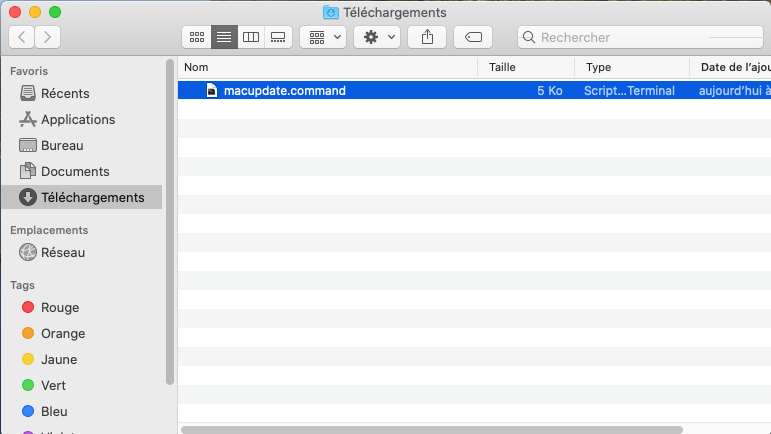 2) Depending on your MacOS version:
If your MacOS operating system is older than Catalina: Double click on the downloaded archive to extract it.
If your computer is already running MacOS Catalina, simply go to the next step.
3) Now that the macupdate.zip archive is uncompressed, right-click on "macupdate.commmand" and choose "Open".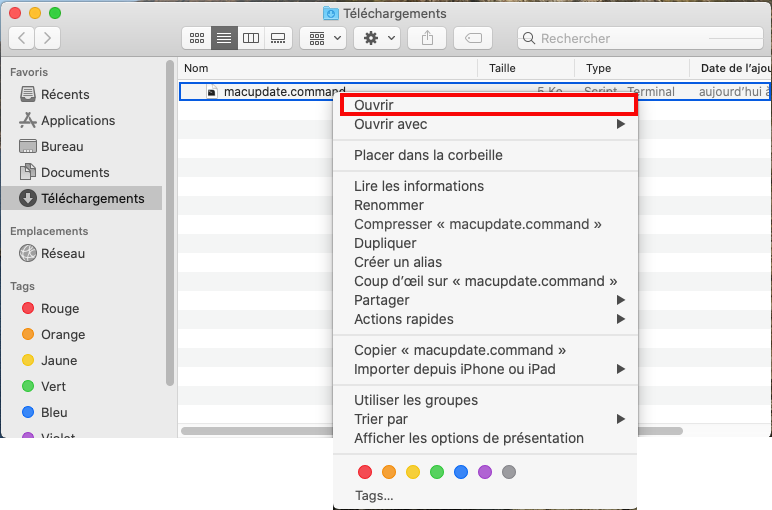 4) In the security pop-up, click another time on "Open".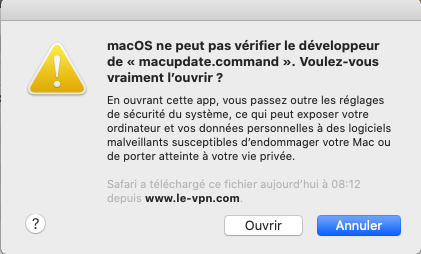 5) The script window will launch and will ask for your MacOS administrator's password.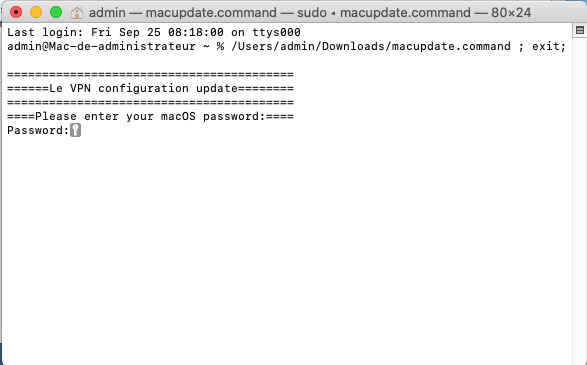 6) The script will make the needed changes to your .ovpn files, once the process is finished, you will be asked to close the terminal window.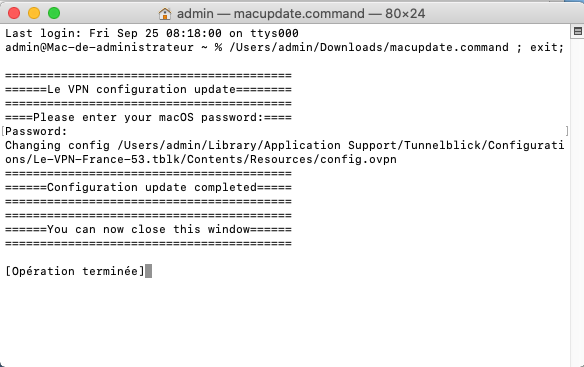 ---
Updating your ovpn files by replacing them
If you don't want to use the update tool, you can do the same thing manually.
1) Open your Tunnelblick app
2) Delete all of the Le VPN configuration files related to Le VPN from the app 
3) Download the latest Le VPN's OpenVPN config files HERE(Files for old OpenVPN versions can be found HERE)
4) Extract the archive you just downloaded, and drag and drop desired configuration files to Tunnelblick.
If you need any further assistance, please contact us via Live Chat or submit a ticket to our Support team.