Set up
1) Download the OpenVPN app from this link and install it on your device.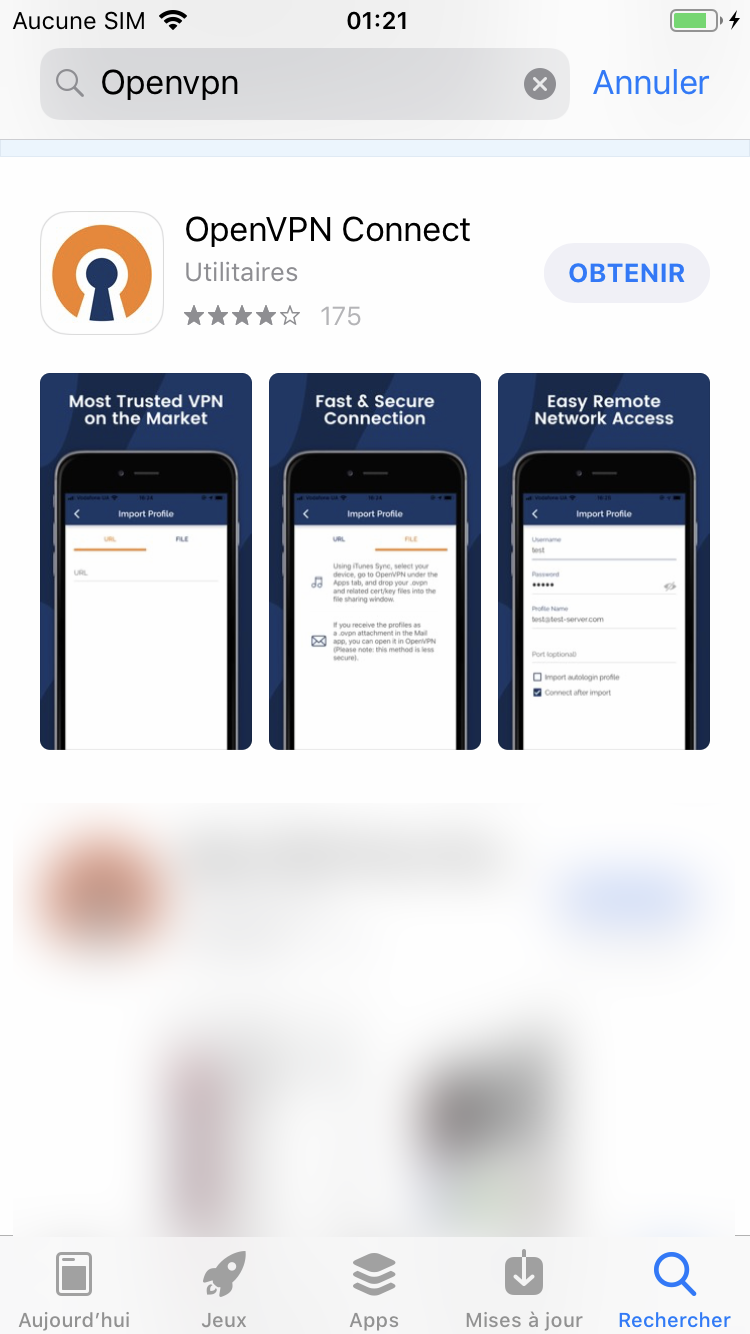 2) Accept the app's agreements.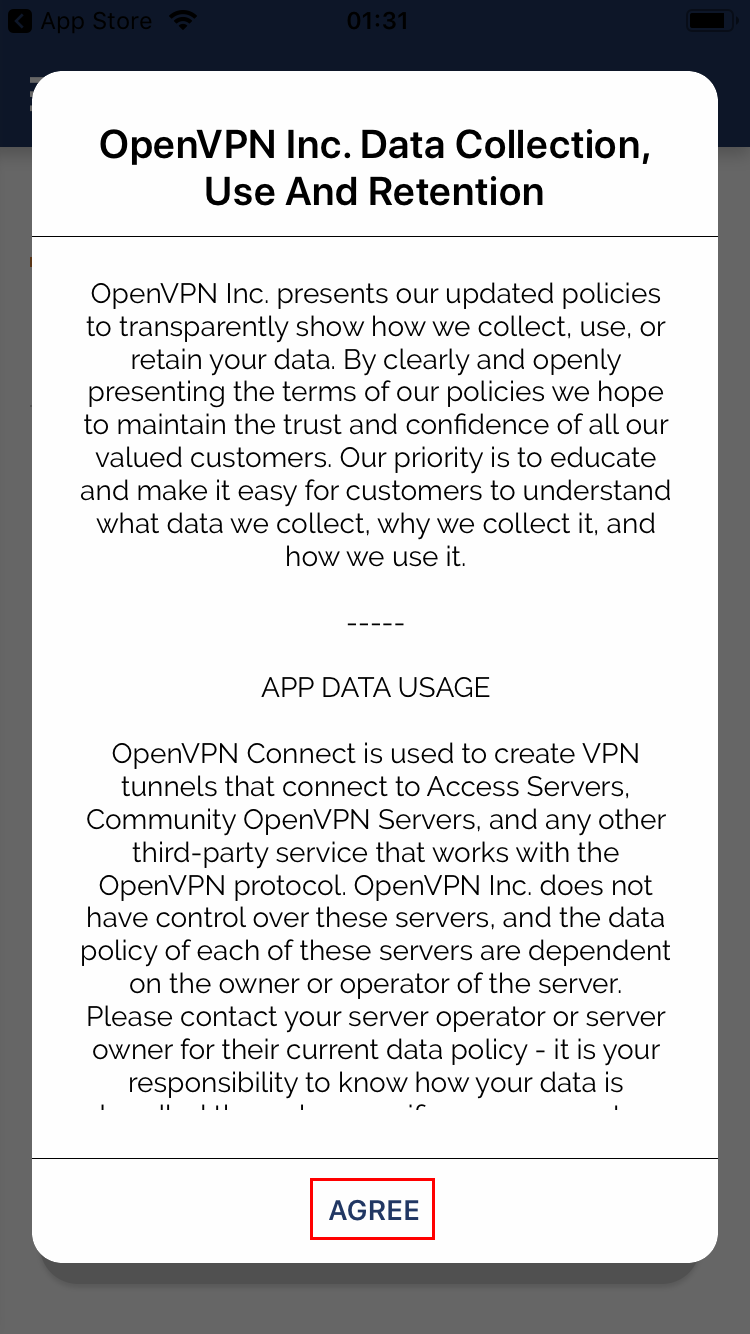 3) Once at this screen, you have to import an OpenVPN configuration file.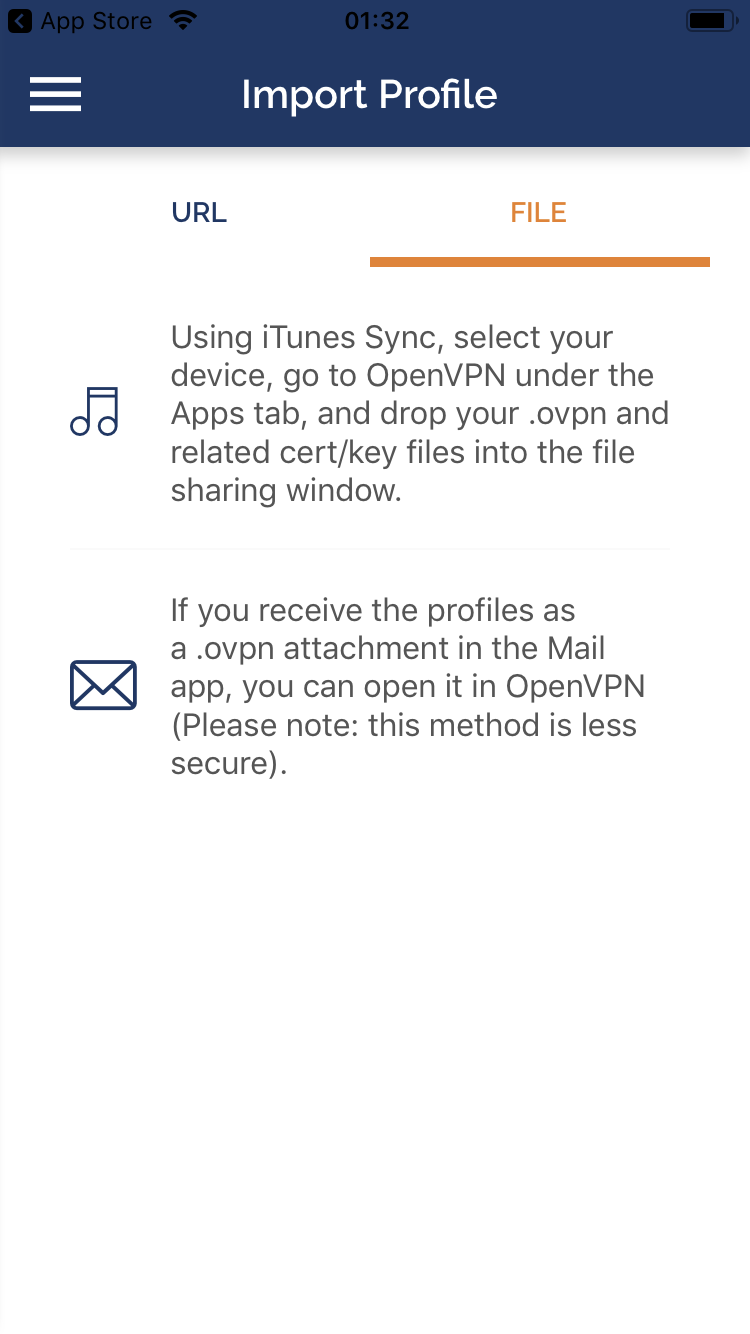 4) You can download our OpenVPN configuration files from HERE or request the file you are interested in by reaching our support.
5) 
- If you downloaded the configuration folder from our website, use iTunes to sync the files you want on your device. You can also send the OpenVPN configuration files you want to your device by email.
- If you received the config file by email:
Click on the attachment in the email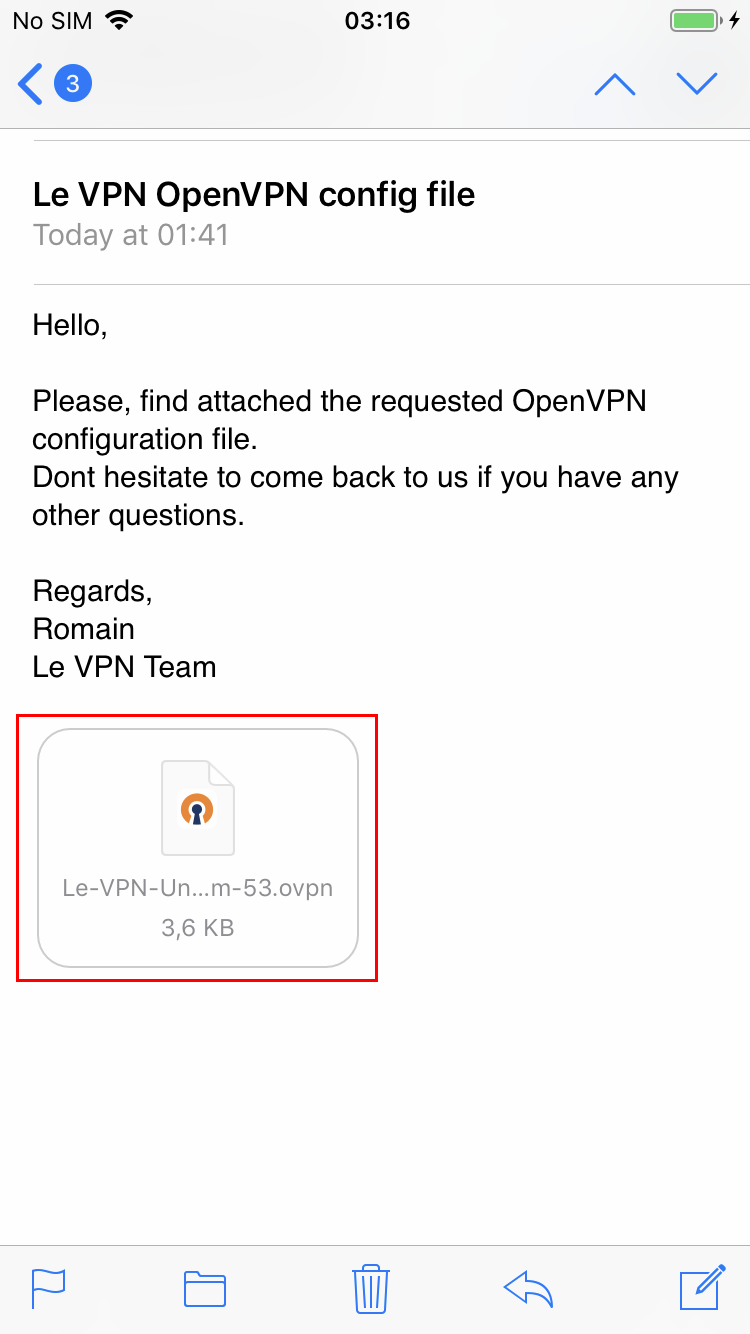 Choose to open the file with the OpenVPN app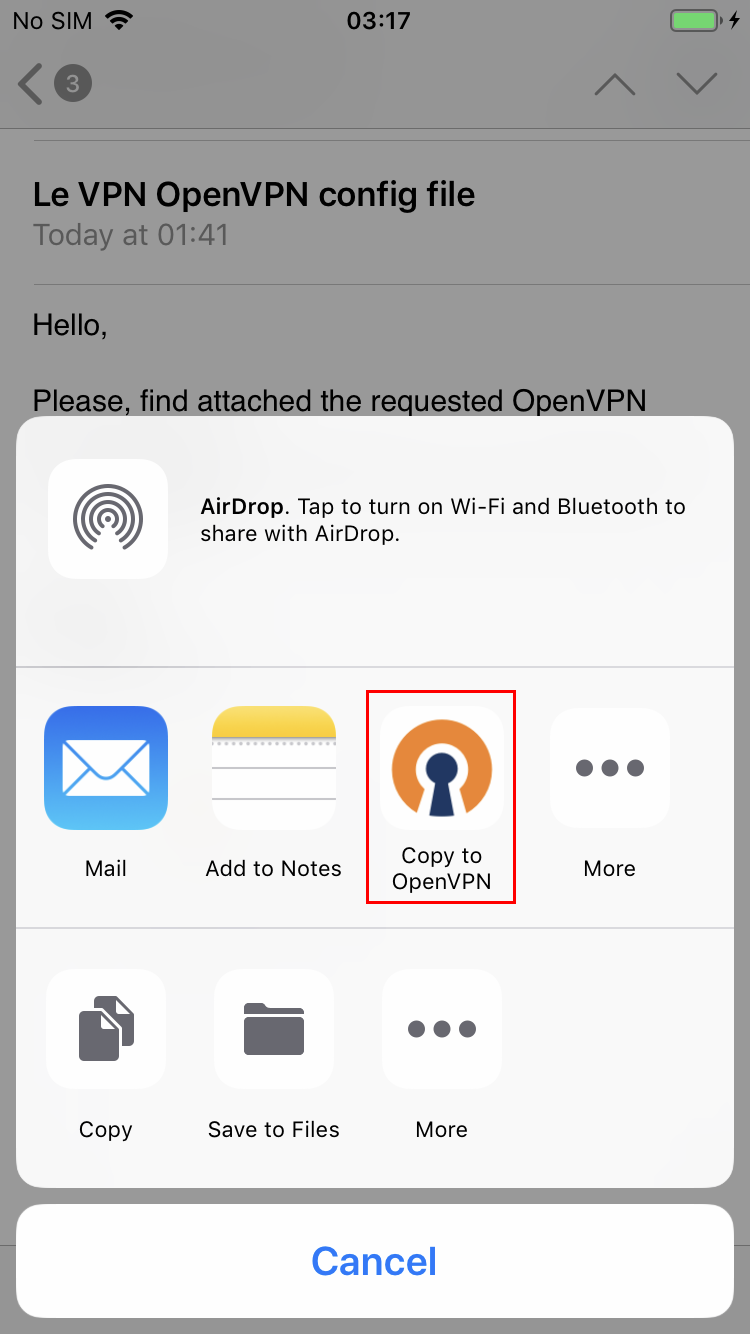 Click on the "ADD" button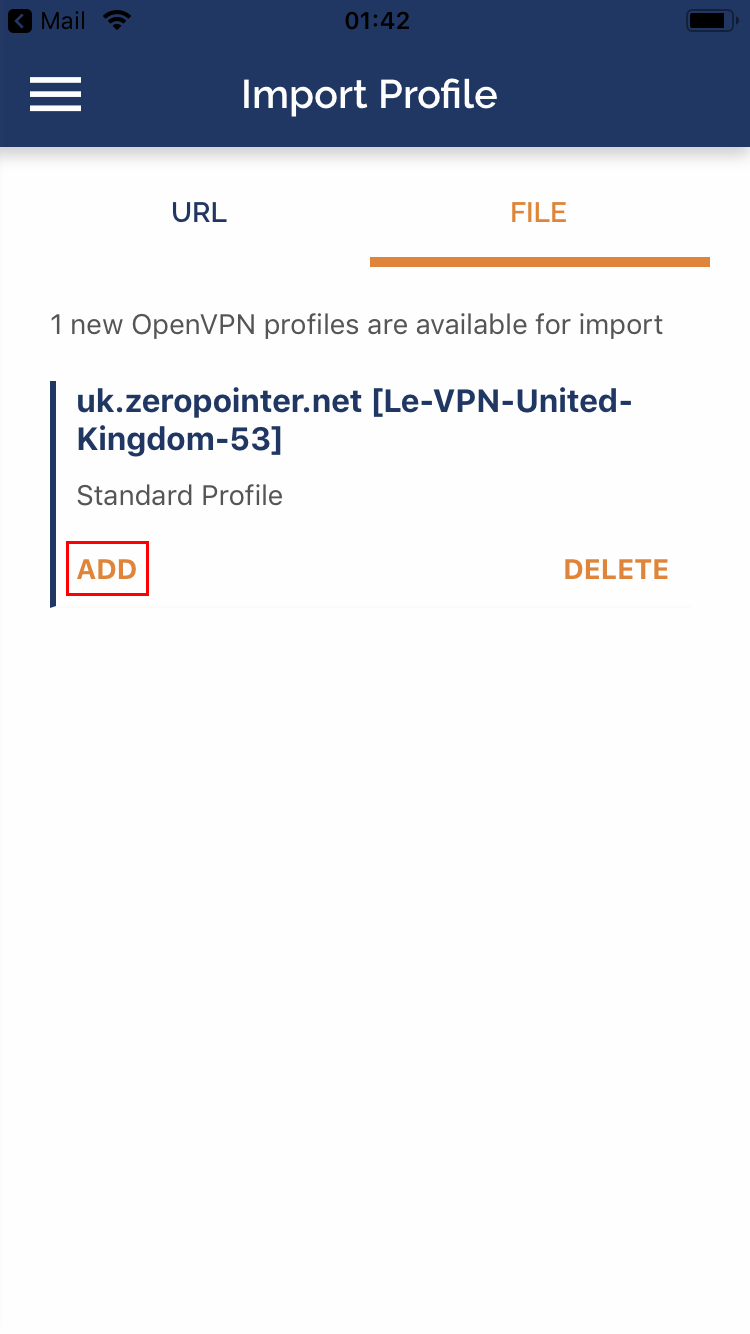 Here edit the profile name to what you want, then enter your Le VPN username and password.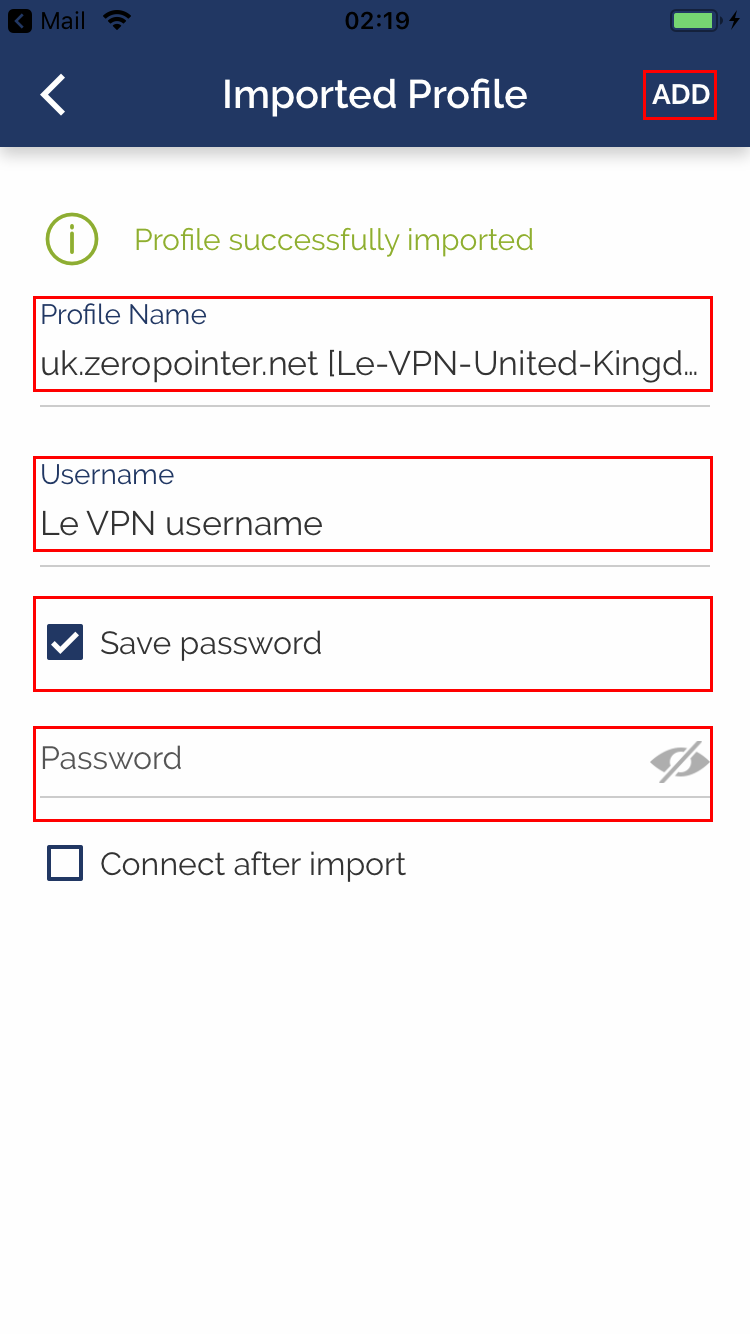 6) Click on "Allow" when the notification popup asks you if you want to add the VPN configuration. You will have to use your fingerprint on the touchID button or to enter your iOS password in order to create the connexion.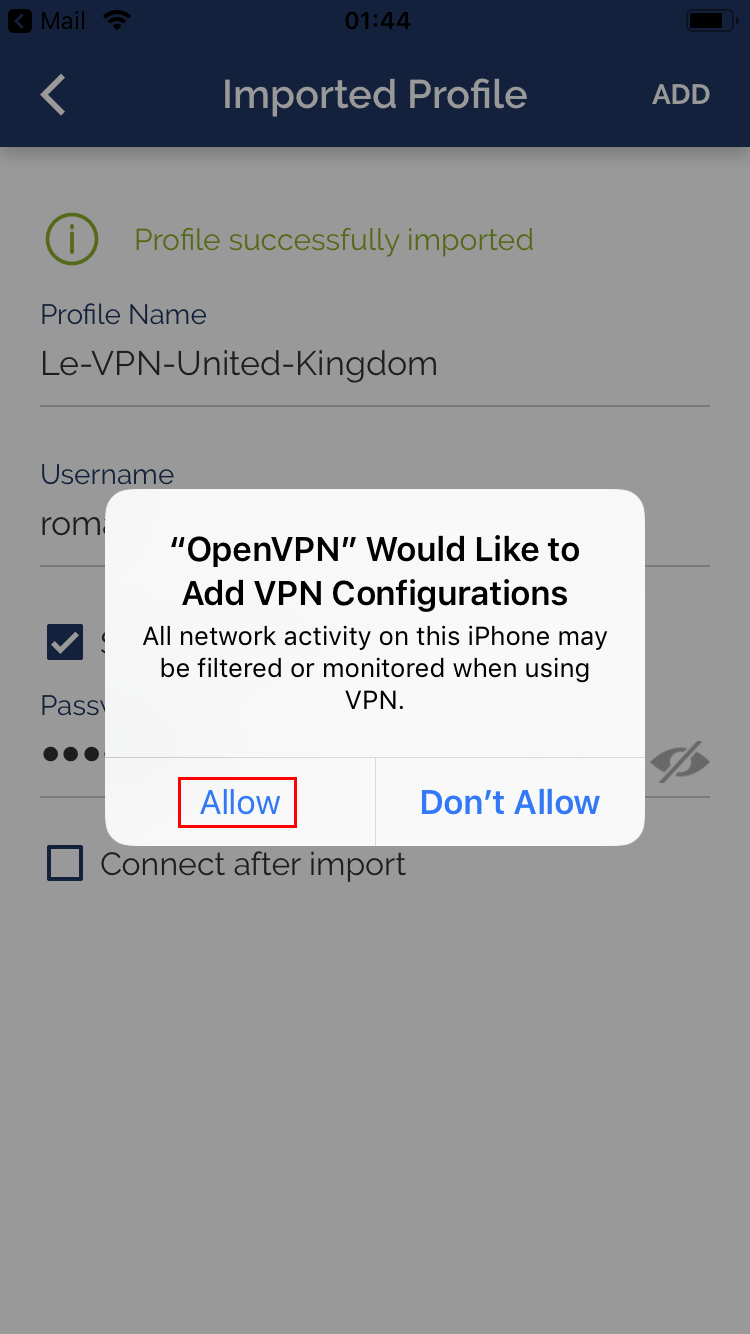 7) Now the OpenVPN connection is set up in the app.
---
Connection
1) Turn on the VPN connection by clicking on the slider near the connection name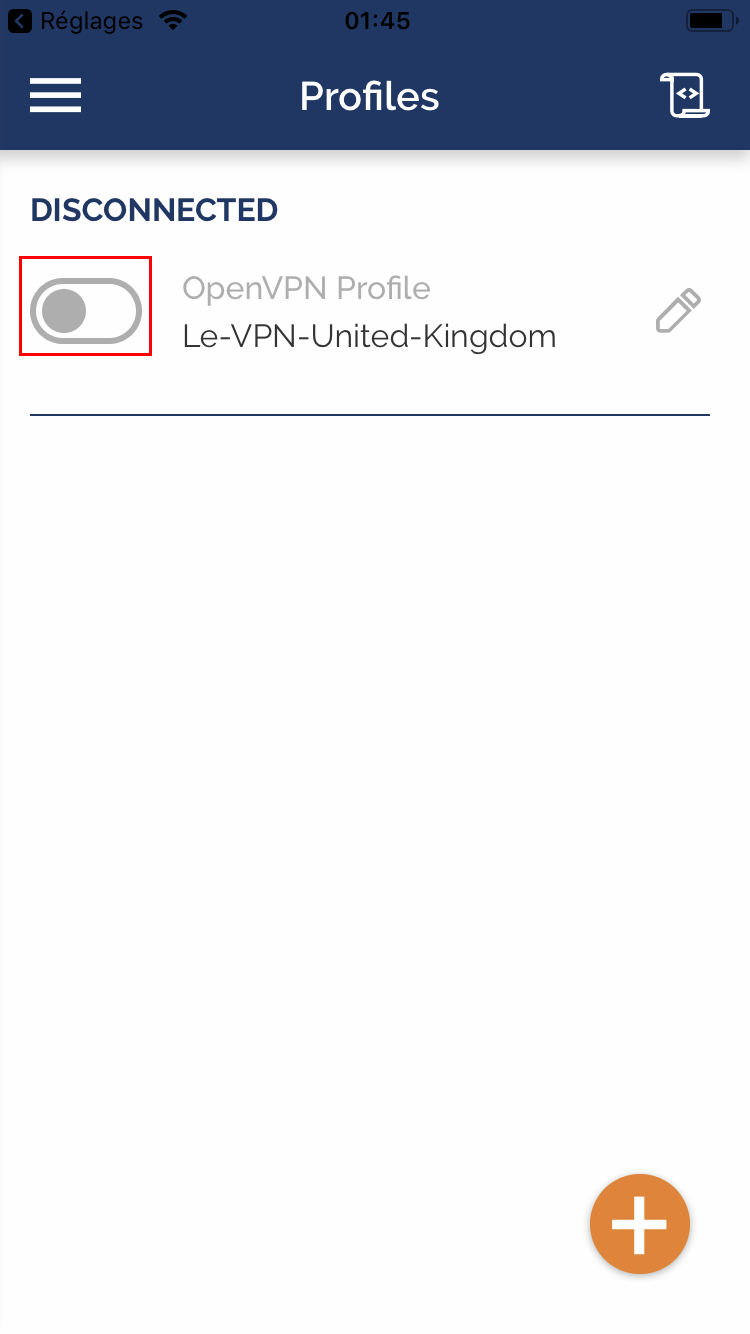 2) Allow the app to enable the connection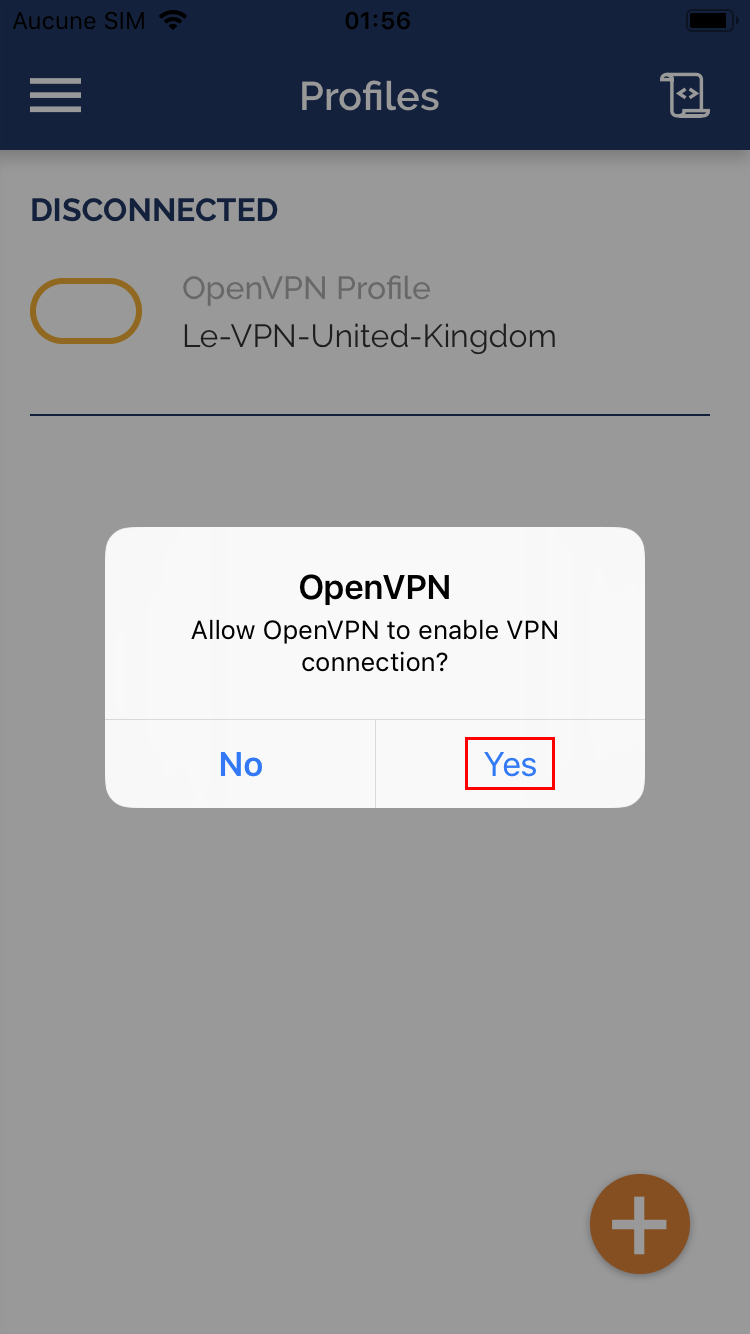 3) You are now connected.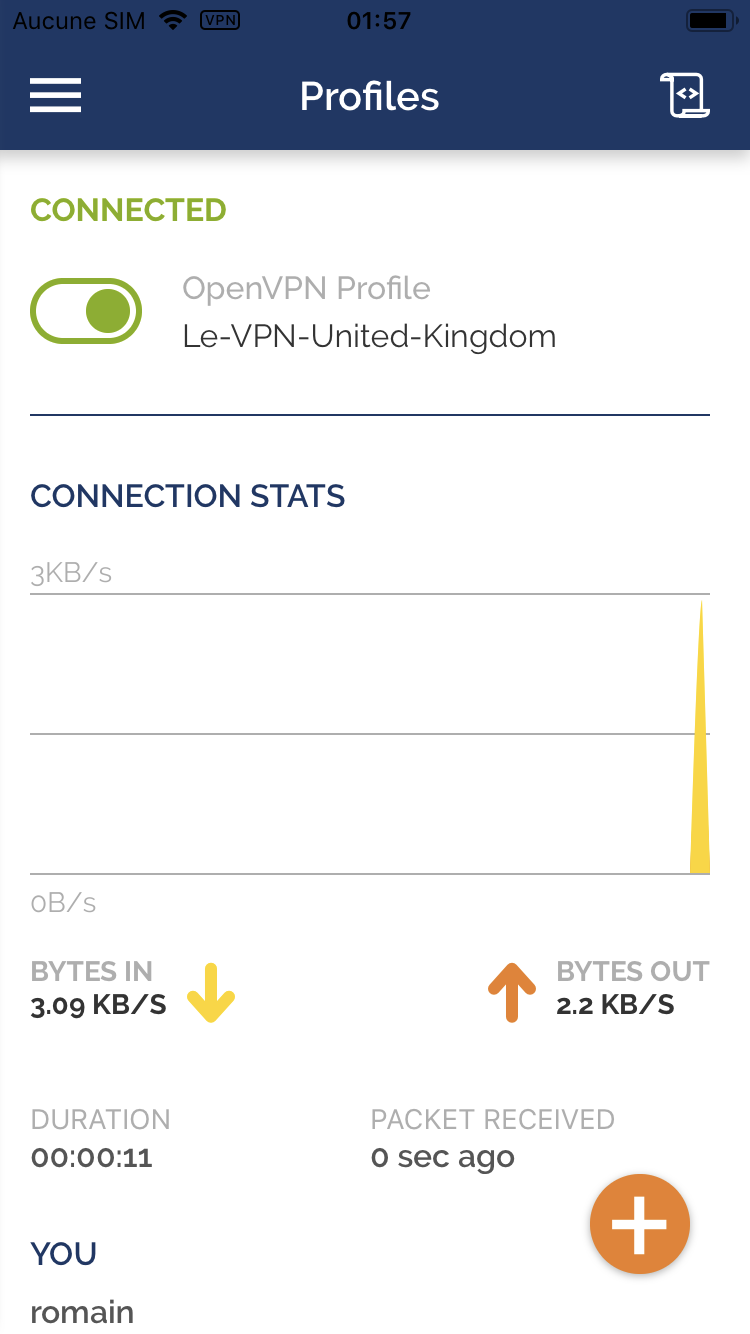 ---
Disconnection
1) Click another time on the connection slider to disconnect the OpenVPN connection.
If you need any further assistance, please contact us via Live Chat or submit a ticket to our support team.